Researchers at New York University's College of Dentistry have received an estimated $21 million in federal funding the U.S. Army and the U.S. Department of Agriculture. To be given over the course of ten years, the funding will help researchers implement a successful model that has helped the Family Advocacy Program successfully handle family maltreatment cases in the military.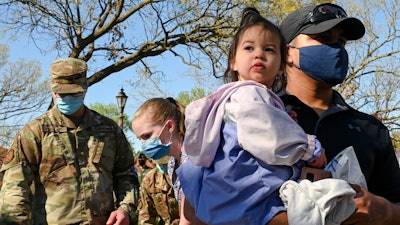 Similar to Child Protective Services, each branch of the military has a Family Advocacy Program that investigates and responds to family maltreatment incidents, such as domestic violence, child abuse and neglect. In order to help those who work for the program make smarter, more reliable decisions regarding such cases, clinical psychologists at NYU Dentistry's Family Translational Research Group had developed a review model two decades ago that has since proven successful in recent years.
The model involves a multidisciplinary "Incident Determination Committee" (IDC) — composed of social workers, military law enforcement and military officers, as well as a computerized decision support tool — that standardizes assessments, meetings and documentation regarding maltreatment cases.
According to the NYU, the ICD model has "not only resulted in exceptionally high agreement (more than 90 percent) among those reviewing the cases, but it also reduced the recurrence of partner and child maltreatment by 50 percent. Based on these improvements, the researchers piloted the IDC model with the U.S. Army from 2015 to 2019, finding that the model was again fair, reliable, and reduced recidivism."
As part of the latest funding, the research team will work to implement the IDC model across the military.
"This project will ensure that the Army not only disseminates the model worldwide by October 2022 with high fidelity but also that installations will continue to implement it well, despite the constant turnover in military roles. It will also allow us to test the best ways of implementing the model to inform its sustainment over the next decade," said Heyman, co-director of the Family Translational Research Group at NYU Dentistry and the project co-director for the new Army/USDA grant.