Carolyn and Ernest Hirata, two married and retired faculty members at Arizona State University, have created a scholarship for technological and entrepreneurship management students who are enduring grief connected to military ties.
Carolyn and Ernest met at Fort Benning, Georgia, where they both served on the General Staff College of the U.S. Army Infantry School — Ernest as a first lieutenant and Carolyn as a civilian administrator.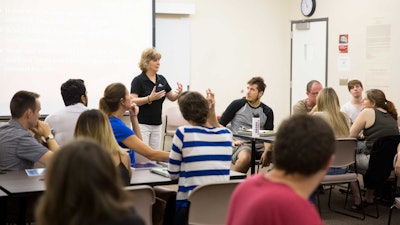 With Ernest later stationed in Vietnam, the couple witnessed how loss could profoundly affect families, often compromising their basic needs and educational attainment.
"Based on our experience in the military, and the world and national events that followed, it was a natural fit to designate the scholarship to students who had lost one or more parents in a hazardous-duty occupation," Ernest says.
After the military experience concluded, Ernest and Carolyn went on to dedicate more than 40 years of service at Arizona State University. Ernest served as an assistant professor in what was then the Department of Industrial Technology, now part of the Ira A. Fulton Schools of Engineering, and Carolyn served as a faculty associate in the Department of Technology Management, also now part of the Fulton Schools. Ernest and Carolyn retired from ASU in 2008 and 2021, respectively.
"Although their careers at ASU have concluded, their lifelong commitment to ASU students will live in perpetuity through the Ernest and Carolyn Hirata Scholarship," notes an ASU press release.
"We are grateful to God for giving us the resources and grateful to our fallen friends who sacrificed their lives for all Americans," the Hiratas said in a statement. "It is our hope that the recipients of our scholarship will continue to make a difference for those who come behind them."