Sexual harassment is now an offense under the Uniform Code of Miliary Justice (UCMJ), per a new executive order signed by President Biden. The order also strengthens the military's response to domestic violence and the unlawful distribution of "intimate visual images," reports CBS News.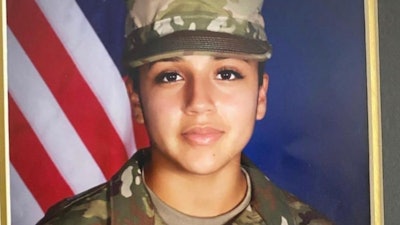 Previously, there was no charge for sexual harassment under military law. Instead, it was prosecuted under various sections of the UCMJ. According to CBS, the change to categorize sexual harassment as its own offense was called for by the I Am Vanessa Guillén Act in the 2022 National Defense Authorization Act, which is named for the 20-year-old soldier who was murdered in April 2020. In the time leading up to her death, officers at Fort Hood had ignored Guillén's complaints of sexual harassment, stated a U.S. Army report.
In a statement, the White House said the executive order "strengthens the military justice system's response to gender-based violence, and delivers on key recommendations from the Independent Review Commission on Sexual Assault in the Military (IRC) that Secretary of Defense Lloyd Austin launched in March 2021," reports CBS.
The move comes a few weeks after lawmakers also approved changes to how military sexual misconduct would be prosecuted. Instead of such cases being handed to the commander, an independent counsel will review them.