WASHINGTON – Strengthening the GI Bill, institutional accountability and protecting military-connected families from unethical and illegal practices were among the top concerns that various veteran and military-service groups want to see addressed in a reauthorized Higher Education Act.
At a brief press conference Thursday at the Longworth House Office Building, representatives of several advocacy groups and nonprofits spoke about common concerns among their constituents. The show of unity included organizations such as the Tragedy Assistance Program for Survivors, Veterans Education Success, Student Veterans of America, the American Legion, the National Military Family Association and organizations representing vets from the Vietnam, Iraq and Afghanistan wars.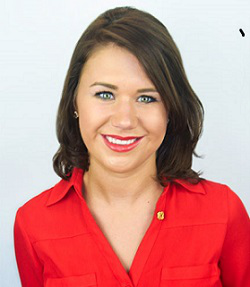 Ashlynne Haycock, deputy director of policy for the Tragedy Assistance Program for Survivors, said her organization, which represents 85,000 people, shares the same goals as the other groups.
"We want to make sure our students are not just getting an education, but a quality education," Haycock said. "And make sure that bad actors are penalized for preying on military-connected students."
In addition, closing loopholes in the required 90-10 ratio of federal funds to other payment sources received by institutions also was cited as a major concern. Some schools take advantage of loopholes to garner a larger proportion of federal funds than regulations allow them to have.
That was one of two main issues highlighted by Jennifer Davis, government relations deputy director for the nonprofit National Military Family Association.
The hoped-for change isn't selfish on the part of organizations that advocate for veterans and military service personnel, Davis told Diverse.
"We're very mindful there is a broad range of individuals who receive federal educational assistance," she said. "We definitely don't want to focus only on us and put the burden on somebody else, make somebody else a bigger target. We definitely would like to see a comprehensive, targeted approach for anyone who is affect by this loophole. I think we're pretty optimistic. We've seen some movement lately."
Some suggested categorizing financial benefits for military-connected students, such as the GI Bill, as federal funds would help prevent some schools from using predatory tactics to lure those students and drain their benefits while having low persistence rates or causing students to graduate with unnecessary debt.
"Military-connected students tend to be targeted by bad-actor institutions, it appears, because we have access to educational funds," said Davis.
She echoed a call for preserving loan forgiveness for public service and simplification of the existing program.
"It's pretty complicated right now," Davis said. "And we'd like to expand it to other occupations such as the mental health field. Nationally, there's a shortage of providers and the need for mental health services is growing. Including that field in public service loan forgiveness would incentivize providers to go that route. In turn, that would benefit those who need the services."
The issues raised Thursday are part of a "comprehensive list" of priorities for Student Veterans of America, said vice president of government affairs Lauren Augustine, who represents the 1,500-chapter nonprofit.
SVA, she said, is taking a holistic perspective "that both doubles down on the investment America is making" in military-connected students "and also grows protections for those students to prevent predatory practices that promote fraud, waste and abuse."
Veterans organizations often collaborate on common interests, Augustine said, and HEA reauthorization is one of major importance.
"The veteran world is uniquely cooperative and nonpartisan," she said. "We're always appreciative when we can come together and speak as one voice."
Augustine characterized the overall mood across the organizations as "cautiously optimistic."
"We know there's a lot of good will to address some of these things in HEA," she said. "We hope we can help drive that to a reality."
LaMont Jones can be reached at ljones@diverseeducation.com. You can follow him on Twitter @DrLaMontJones
This article first appeared in Diverse: Issues In Higher Education.