Air University — a professional military education university system of the United States Air Force — located in Montgomery, Alabama, is celebrating its student numbers for the 2021 fiscal year.
According to Phil Berube of Air University's public affairs, from Oct. 1, 2020, through the end of July 2021, Air University has education and trained: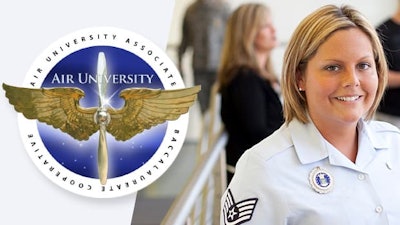 More than 9,000 in officer professional military education (PME) programs.
More than 34,000 in enlisted PME programs.
More than 33,000 in professional continuing education programs.
More than 3,500 officer accessions through Air Force ROTC and Officer Training School programs.
More than 12,000 degrees conferred: enlisted and civilian associate degrees, master's and doctoral.
More than 25,000 in leader development programs and courses.
"For the past 80 years, AETC [Air Education and Training Command] has been training and developing the 'Airmen we need,' and Air University continuously supports this mission," writes Berube, in the Montgomery Advertiser, after explaining Air University's long and winding history that dates back to the 1940s. "The university aligns the right education at the right time with the right focus and modernizes the learning services environment to enhance overall Airmen development and ensure instant access to learning anytime, anywhere."