Syracuse University and the University of Tennessee will host a summit to address challenges facing U.S. veterans, the sustainability of an all-volunteer armed service, and how education can prepare people for the workforce. This comes at a time when the military is dealing with ongoing recruitment issues.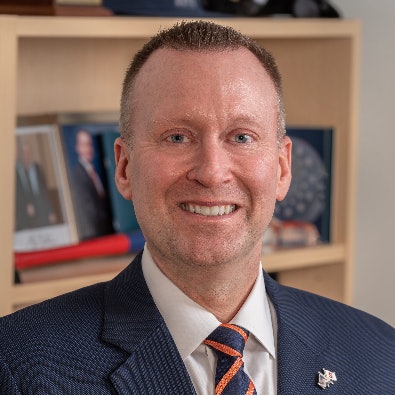 The event – "The All-Volunteer Force at 50: Higher Education and America's Volunteer Military" – will take place Apr. 19-20, during the 50th anniversary of the end of the military draft. It will be at the National Veterans Resource Center (NVRC) at the Daniel and Gayle D'Aniello Building.
"Syracuse University's commitment to veterans, military-connected students and their families has long been woven into the fabric of this institution," Syracuse Chancellor Kent Syverud said. "That commitment dates back as far as World War I in the early years of ROTC programs, and continued in 1944 when former Chancellor William Tolley assisted with drafting the Servicemen's Readjustment Act, now known as the G.I. Bill, This summit as an extension of this commitment, and an opportunity to work with our peer institutions to find solutions to the challenges ahead. Our goal must always be to create and empower and ensure opportunities for the military community."
Higher ed leaders, senior government leaders, and private sector partners will have the chance to discuss how institutions can form partnerships to improve access to educational opportunities for military-connected students.
Among the featured speakers will be journalist, director, and author Sebastian Junger and senior officials from the Department of Defense (DoD) and Department of Veterans Affairs (VA).
"We are at a moment in our nation's history when both colleges and universities, as well as the American's volunteer military force, shared challenges," said Dr. J. Michael Haynie, founder and executive director of Syracuse's D'Aniello Institute for Veterans & Military Families (IVMF) and vice chancellor for strategic initiatives and innovation. "It is imperative to have thoughtful dialogue about what's at stake so that we can begin to identify real solutions that will collectively benefit the next generation of Americans motivated to both learn and serve; institutions of higher learning; and the safety and security of our nation."