Old Dominion University (ODU) will receive $598,409 to create a Center of Excellence for Veteran Student Success (CEVSS) program. ODU serves 1,143 veterans and 5,563 military-affiliated students.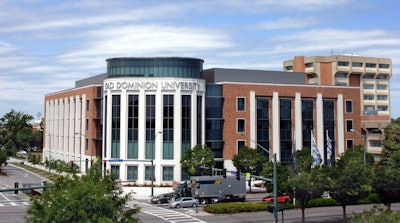 The three-year grant – from the U.S. Department of Education (ED) – will expand ODU's Military Connection Center (MCC) to include CEVSS, a program that provides resources to support recruitment, enrollment, and retention of veteran students.
"Ensuring the success of our military-affiliated students has been one of our top priorities for many years," said Dr. Austin Agho, provost and vice president for academic affairs at ODU. "Our new Center of Excellence for Veteran Student Success will allow us to significantly augment our efforts."
Dr. Kim Bullington, ODU chapter adviser for Student Veterans of America, will serve as project principal investigator.
CEVSS aims to hire a veteran student success coach and a Peer Advisor for Veteran Education (PAVE) graduate assistant; improve the post-secondary education transition for veteran students; and bolster military-affiliated student needs training for faculty and staff.