Western Nevada College's (WNC) veteran resource center has been renovated, offering student veterans a place to seek support and comfort amid their educational pursuits, KOLO reported.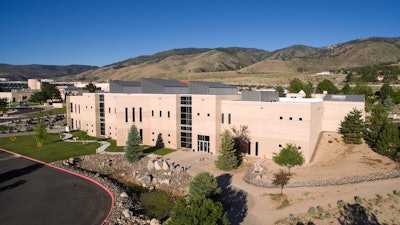 The renovation was funded by a donation from NV Energy and fundraising by the leadership institute class of 2023.
"The Western Nevada veterans resource center is a place where veterans and their families can come and congregate and be themselves, its where we can continue to build that comradery that we had when we were in service," said Jonathan Jacobson, WNC veteran resources center coordinator.
Additions to the center include new desk spaces, a lounge area, a study area, and a mural.
"It's crucial to students to give them different opportunities," said Jeffrey Downs, faculty member and member of the Board of Regents. "To give them just different focus and to take away some of the stress that they may encounter being in this environment: with studying and changing from whatever they were exposed to before."