The Florida Senate has approved legislation that would establish a "Collegiate Purple Star Campuses" program for universities statewide, The Capitolist reported.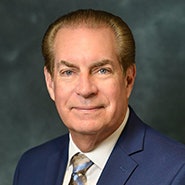 The bill, SB 732, gives institutions that chance to signal their support and services to military-connected students.
"This program will allow these campuses to identify themselves as institutions that understand and respect the unique needs of student veterans and military-connected students," Florida Sen. Tom A. Wright (R-14) said. "Participating institutions will be required to make a variety of resources available to support military students."
To be designated a Purple Star Campus, a school must demonstrate commitment to supporting military students. They are required to appoint a military liaison, maintain a dedicated webpage featuring information and resources for military families, establish a student-led transition program to assist military students, provide professional development training for staff, and reserve at least 5% of controlled open enrollment seats for military students.
The State Board of Education (SBE) and the Board of Governors (BOG) will be able to set additional eligibility criteria and requirements.