The looming U.S. government shutdown would severely affect services for military service members and families, Military.com reported.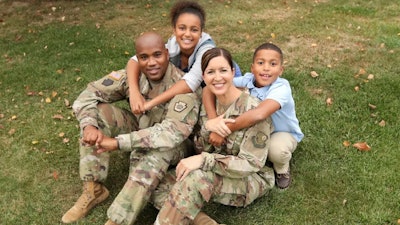 Active-duty troops and service members on active-duty orders will be expected to continue working during a shutdown but will not get paid for it unless lawmakers pass separate legislation.
Availability of medical services will depend on urgency and whether it is on-base. For on-base care, appointments will probably be canceled unless in the case of emergencies or inpatient hospital services. Off-case care however – such as Tricare – will not be affected, neither will military OneSource programs, such as career and non-medical counseling.
Department of Defense Education Activity (DoDEA) schools on base will still have classes but not extracurricular activities.
Meanwhile, on-base childcare may be more uncertain, with some centers open and some closed. The same goes for Morale, Welfare and Recreation (MWR) programs and family support centers. And Families looking to make permanent change of station (PCS) moves or troops preparing for temporary travel (TDY) should expect to have such plans put on hold, Military.com reported.
Military commissaries worldwide – there are currently 235 stores in 13 countries – will remain fully operational for up to 60 days or until funds run out. Exchanges will also remain open.