Lawmakers in the House Armed Services Committee argued Wednesday over diversity and inclusion efforts at the military service academies, The Military Times reported.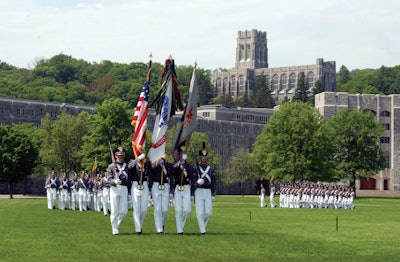 Conservatives and Republicans argued that such efforts were potential distractions from war fighting prowess and pledged to force changes to end them. Meanwhile, military leaders and Democrats pushed back, claiming that such efforts were important to military readiness and national security and that Republicans were inflating how much time and focus is spent on the effort.
The committee hearing was partially prompted by the U.S. Supreme Court's recent strike down of affirmative action in college admissions, a move that notably exempted the service academies because "of the potentially distinct interests that military academies may present."
The move has drawn criticism from both parties, with Republicans claiming that it fosters unfair racial divisions and Democrats arguing that only allowing the military to develop a diverse officer corps hurts the higher ed landscape.
"I believe race-based admissions in any form violate the Constitution," said Rep. Jim Banks, R-Ind., chairman of the committee personnel panel. "The military service academies must ensure immutable characteristics like race and color have no bearing on a candidate's ability to tackle the rigors of military life."
Amid the back and forth, service academy leaders defended the diversity efforts, claiming that they give officers the opportunity to challenge themselves with unfamiliar, unconventional viewpoints.
"We must embrace diversity as a strength," said Lt. Gen. Richard Clark, superintendent of the Air Force Academy. "Our military is comprised of people from every congressional district, every community and every demographic in America. Our cadets will have to lead people who don't look like them, don't think like them, don't talk like them."