The Virginia NAACP has called for the resignation of the state's Chief Diversity Officer Martin D. Brown after he made remarks during a speech at the Virginia Military Institute about how diversity, equity, and inclusion (DEI) was "dead," WTVR reported.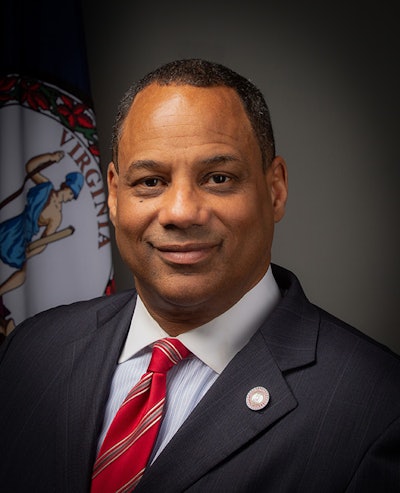 "Let's take a moment right now to kill that cow. DEI is dead," Brown said. He spoke at an April 21 mandatory annual "inclusive excellence" training for VMI faculty and staff. "We're not going to bring that cow up anymore. It's dead. It was mandated by the General Assembly, but this governor has a different philosophy of civil discourse, civility, treating — living the golden rule, right?"
The state office replaced "equity" in its name to "opportunity," making it Brown's Office of Diversity, Opportunity, and Inclusion. Brown was appointed by VA Gov. Glenn Youngkin last year.
"The speech was filled with partisan talking points and erroneous assumptions and demonstrated Mr. Brown's lack of fitness for the critically important position he occupies," a statement from the Virginia NAACP read. "His comments are not in keeping with either the intent of the office nor the spirit of unity of people supported by the Virginia State Conference NAACP. He should resign immediately."
VMI began making changes in DEI after a 2021 report described issues of institutional racism, sexism, and sexual assault at the school.
"Chief Brown has not only failed to uphold his duties according to Virginia law, but he is also actively condemning the mission of his own office. He has made it clear he would rather focus on division than diversity," state Rep. Eileen Filler-Corn (D-41st District), speaker of the Virginia House of Delegates, said in a statement. "If he refuses to resign, Governor Youngkin must have him replaced."