U.S. Senators Mitt Romney (R-UT), Angus King (I-ME) and Tom Cotton (R-AR) have introduced legislation to address ongoing military recruitment issues by bolstering military recruiter access to high schools and colleges.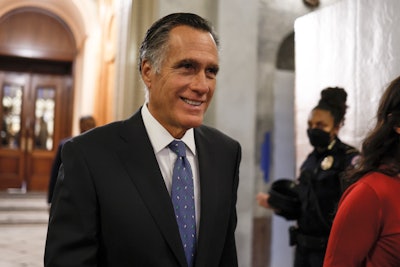 The Military Service Promotion Act of 2023 requires schools to respond to requests from military recruiters within 60 days; requires recruiter access to high school career fairs and similar events; gives the military access to college student drop-out information; and requires the Department of Defense (DoD) to look at expanding the U.S. Army's Future Soldier Preparatory Course.
"Our military is facing the largest recruitment crisis in 50 years, which has real impacts on our national security," Romney said. "Yet amidst this crisis, military recruiters often face hurdles, and in some cases even hostility, from schools when trying to engage with students to educate them about their options for military service.
"Military recruiters must be afforded at least the same access to high school students as colleges and universities are given," the senator continued. "Students should be exposed to the opportunities and benefits that military service can provide, and the Department of Defense should be looking at ways to help those who want to serve our country successfully meet the requirements to do so."