Republican lawmakers in the House Armed Services Committee attempted to remove the Pentagon's chief diversity officer, eliminate DEI program funding, and enforce a review of DEI initiatives, The Hill reported.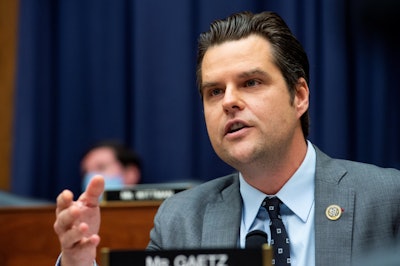 These efforts were made via proposed amendments to the draft of the annual defense bill, the National Defense Authorization Act (NDAA).
"If you believe there's no bigotry in [minority] groups and that the history against those groups has no impact on the society we have today, then you're utterly clueless," said Rep. Adam Smith, D-Wash., the ranking member on the committee.
Democrats argued that Republicans are worsening divisions over race, gender identity, and sexual orientation; ignoring legitimate national security needs; and hurting military recruitment efforts by hindering diversity initiatives.
Republicans claimed that DEI efforts are distracting the Pentagon from military readiness, hurting recruitment, and spreading divisions in the ranks. Republicans have also attacked topics such as drag shows and critical race theory.
"We have to go in and remediate the bad things that have happened as a consequence of this embrace of radical gender ideology and radical race ideology," said Rep. Matt Gaetz, R-Fla.
A diverse military better reflects the U.S. and creates a more capable fighting force, according to defense officials.
"We are not enemies, we all want a strong military we just have different ideas of how to get there," said Rep. Mark Alford, R-Mo. "But this argument, this debate we are having today, is the current divide in our nation. There's too much yelling in America."