Kristy Riddell is one semester shy of finishing her associate degree program in business with an accounting track. A single mother of three living in Paducah, Kentucky, Riddell has had her hands full with school and family obligations.
"It's a lot," Riddell says with a laugh. "And that's on top of coaching basketball and football and everything else."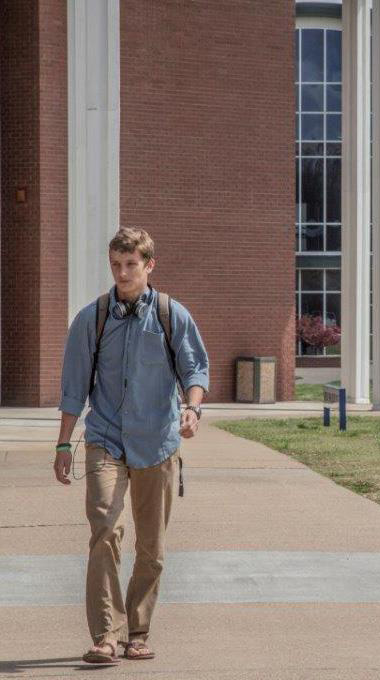 Riddell is one of approximately 100 veterans attending West Kentucky Community and Technical College (WKCTC) in any given semester. She returned home to Kentucky in 2004 after serving in the Army in Iraq. The state is home to a large veteran and military population and is the site of two Army bases: Fort Campbell and Fort Knox.
Riddell first enrolled in school after returning from Iraq, but then life intervened.
She became busy raising and caring for her children and also started working at a factory in the area that subsequently closed. "When it shut down, I decided to go back to school," Riddell explains.
Some Kentucky schools, such as the Elizabethtown Community and Technical College, which has a campus on base at Fort Knox, serve active-duty military and their dependents. WKCTC is more likely to see student veterans come through its doors, according to Kristen Amaya, director of veterans' services at WKCTC. As a former naval officer, Amaya is well positioned to work with veterans. She is from the area, as are many student veterans who enroll in WKCTC after returning home after years of military service.
For many, the college is the beginning of the next phase of their career.
"We have a couple types of student veterans," she says. "Some say, 'Hey, I have no idea what I want to do. I just know I can go to school and have it paid for.'
"Other students come in to school with a clear vision of what they want to do. So it's really reacting to what they're telling us when they come in."
Two student veterans work with Amaya through the Department of Veterans Affairs work-study program, creating a "peer-to-peer" system of advising.
"I want the peer-to-peer model to keep going because that seems to be what's working," Amaya says, adding that student veterans benefit from speaking with advisors who can relate to their experiences. "We want them to be able to walk into the office and say, 'Here's someone who's been in my shoes before,'" Amaya says.
Over the past five years, WKCTC has built a comprehensive support network for student veterans. Previously, there was no dedicated office or specific advisor, just a school certifying official who worked in the financial aid office and was responsible for inputting information to the VA. Now Amaya and her team help walk veterans through every step of the college process, from selecting which path of study to pursue to locating job opportunities after college.
"We're working from a holistic standpoint," Amaya says. "It's not just, 'Here's your work schedule. See you next semester.' We want to look at all of the pieces of the puzzle before we see how everything is going to work for an individual student."
The office also helps veterans navigate the complex tangle of paperwork and options available to them through the GI Bill and other VA benefits, helping them decide which are best suited to their needs and interests. "It's almost unbelievable how good the veterans' services office has been," Riddell says. "You can always call and talk to anyone in the office. You can walk in and there's always someone there. Not only do they help with school, but they can help you get in touch with other places, like the VA. So if they don't have the answer, they can find it for you."
Kayla Woodfork, who has been enrolled in the college for the past two semesters and is pursuing a career as a physical therapist assistant, shares a similar sentiment.
"If I ever have a question about anything, Kristen's on the phone asking them straight away," Woodfork says. "She doesn't put me on the back-burner or say that she'll get back to me. She does it right then and there."
Woodfork started emailing with Amaya as she was beginning to transition out of the Navy, knowing that she planned to move back to the WKCTC area. Through their email correspondence, she was able to map out a plan even before she officially enrolled in school.
"When I was in the military I realized I kind of wanted to get back into what I would have done, and physical therapist assistant was the closest thing to what I was doing," Woodfork says.
Community colleges like WKCTC serve a substantial slice of the national student veteran population. A report from Student Veterans of America, a national support network for college-going veterans, found that approximately 34 percent of student veterans were enrolled in public, two-year schools in 2015. How those students fare is less easy to determine since there have been no large-scale studies on the topic to date.
While broader national trends are not easy to capture, the VA does publish data on individual schools. According to the VA, veterans attending WKCTC graduate at a rate of 27.3 percent, compared to an average graduation rate of 37.5 percent for all students attending the institution. The retention rate for veterans at WKCTC is 90 percent, compared to 66.4 percent across the institution.
"As far as success in community college goes, that's always a little difficult to track, given that many [student veterans] matriculate to four-year institutions," says William Hubbard, vice president of Government Affairs at SVA. "Typical graduation rates — if you will — as defined by the Department of Education oftentimes look abysmal incorrectly. We know that nonetheless individual students are actually doing quite well."
Students attending community colleges might want to earn degrees or certificates but not necessarily at the institution they first enroll in. Others might attend an institution intent on obtaining a few credits before transferring to other schools, or simply to take a few classes and explore subjects they're interested in.
Veterans are a particularly unique student population. Often older than what is perceived as the "traditional" college student, veterans may have lived overseas and may have families or be working full-time.
"Student veterans are really an asset to the campus communities, both at four-year schools and community colleges, in terms of their diversity and life experience," says Rosalinda V. Maury, director of applied research and analytics at the Institute for Veterans and Military Families at Syracuse University.
According to National Center for Education Statistics, the overall graduation rate for full-time, first-time students at WKCTC is 43 percent, and the transfer rate is 11 percent. This is higher than the national average graduation and transfer rate of 39 percent. Aspen Institute recognized WKCTC as one of the most effective community colleges in the nation in 2015 and 2016.
By most measures, WKCTC has been a boon to the larger Paducah community, according to Joshua Wyner, vice president and executive director of the College Excellence Program at the Aspen Institute.
"The college achieves very strong graduation rates, which is particularly impressive, given that their K-12 schools are not performing at the top of the country," Wyner says.
WKCTC also has strong transfer agreements with local four-year schools, according to Wyner, and their workforce programs are highly responsive to local needs, particularly in the healthcare industry.
"If you talk to folks in the healthcare industry, they'll say they'd literally collapse without WKCTC and the work they do to put out healthcare workers," Wyner says.
"A few years ago when the Goodyear plant was closing down, they realized that there was some capacity for jobs in welding," Wyner says. "So what the college did was literally set up tables in the factory to talk to workers before they had lost their jobs. They also doubled the size of their welding program."
Moves like that are part of what make WKCTC so effective as a community college, Wyner explains. The institution has found a way to shift quickly in response to negative trends.
"You have the ebbs and flows of the economy around here," Amaya says. "We have plants that have shut down, a growing older population. Things are just changing all over."
Nicholas Jagielo is a WKCTC student who works with Amaya advising student veterans. He served in the Army for four and a half years and got out three and a half years ago. "I jumped right into school," he says. Jagielo is currently on his way to finishing an associate degree in nursing and plans to finish his bachelor's degree in nursing at Murray State University.
"It's not easy to do it on your own," Jagielo says. Having advisors on hand helps streamline the process, cutting through the red tape that might otherwise trip students up.
"We can do it in five minutes, or they can try to figure out what they're doing for hours," Jagielo says. "You really want to make sure you're doing the right thing."
This story also appears in the Oct. 19, 2017 print edition of Diverse.