New Jersey Gov. Phil Murphy has signed into law bipartisan legislation to protect veterans and their families from potential fraud, NJBiz reported.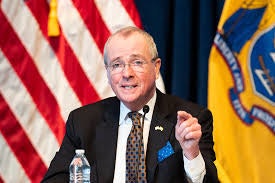 Senate Bill 3292 – and identical state Assembly version A3286 – will establish requirements for those seeking compensation for assisting veterans and their families regarding benefits on both the federal and state levels.
"Our veterans put their lives on the line in service to our country and have more than earned the benefits for which they and their loved ones are eligible," Murphy said. "We must protect veterans and their families from unscrupulous individuals who would take advantage of them by overcharging for assistance with those benefits. This legislation will help ensure these bad actors either follow all applicable federal standards or face the consequences."
The legislation received bipartisan support, being sponsored by state Sen. Vin Gopal (D-11th); Sen. Shirley Turner (D-15th); and Assembly members Joe Danielsen (D-17th), Sean Kean (R-30th), and Michele Matsikoudis (R-21st).
The bill would dictate compensation eligibility circumstances; ask for written terms of service and compensation; ban people from guaranteeing specific results when offering services; and require disclosure of affiliations to federally chartered service organizations, such as the U.S. Department of Veterans Affairs (VA) or the New Jersey Department of Military and Veterans Affairs (NJDMAVA).
Violating this law will constitute a violation of the New Jersey Consumer Fraud Act.
"Our Garden State veterans, who exemplified honor and integrity during their service in uniform, rightfully deserve honest support from those who assist them in securing their hard-earned benefits," said Brig. Gen. Lisa Hou, NJDMAVA commissioner and New Jersey adjunct general.
The NJDMAVA makes available federally trained and certified officers to assist veterans with claims and appeals for state and federal benefits for free, Hou said.