U.S. veterans who lived in "redlined" areas had a higher risk for heart attacks and other cardiovascular issues, according to a recent study from Case Western Reserve University, University Hospitals, and the Cleveland VA Medical Center, News-Medical reported.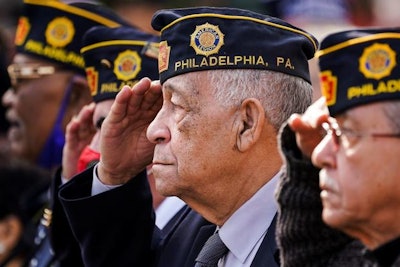 "Redlining" – wherein the government-sponsored Homeowners' Loan Corp. (HOLC) created maps of U.S. neighborhoods for mortgage risk levels – was put in place in the 1930s, leading to disinvestment and segregation in "redlined" neighborhoods. The practice was later banned but, according to research, it continues to have lasting effects on educational, health, and economic outcomes.
The five-year study, "Association Between Historical Neighborhood Redlining and Cardiovascular Outcomes Among US Veterans With Atherosclerotic Cardiovascular Diseases," was published Jul. 11 in JAMA Network Open.
It looked at 80,000 U.S. veterans – some living, others deceased – with pre-existing cardiovascular disease who lived in census tracts color-coded by the HOLC and were enrolled in ongoing care at VA Medical Centers. Researchers found that those who lived in redlined neighborhoods were 14% more likely to suffer from an adverse cardiac event, such as a stroke or heart attack.
The researchers noted that the data does not explain the cause of the higher rates of cardiovascular issues in redlined areas.
"Our nationwide study demonstrates that a century-old practice like redlining still affects our nation's health today," said Dr. Salil Deo, associate professor of surgery at the School of Medicine, cardiac surgeon at the VA Northeast Ohio Healthcare System, and study co-lead. "Future studies should aim to better define the reasons for the observed relationships between intergenerational inequities and cardiovascular health. These can then be targeted to improve the wellbeing for all individuals."
Other study co-leads were Dr. Sadeer Al-Kindi, formerly an assistant professor at the Case Western Reserve School of Medicine and co-director of the Center for Integrated and Novel Approaches in Vascular Metabolic Disease at University Hospitals; and Dr. Yakov Elgudin, director of lung transplantation at UH Cleveland Medical Center and associate professor of surgery at the School of Medicine.