As the newest Veterans Affairs PACT Act benefits deadline approaches (Sept. 30), The U.S. Department of Veterans Affairs (VA) is advising veterans to sign up, Dayton Daily News reported.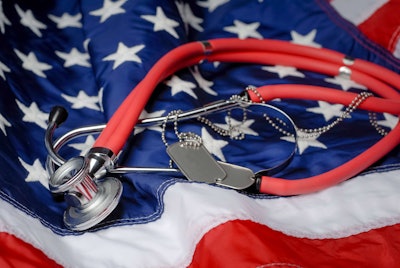 The PACT Act – enacted in August 2022 – determines that if an eligible veteran has an eligible health condition and has served in an applicable place in an applicable time, the condition in question is considered to have been caused by military service. This allows those who served in combat zones to enroll directly in VA health care without first applying for disability compensation benefits.
To be eligible, veterans must have been deployed to a combat zone; never enrolled for VA health care; and left the military between Sept. 11, 2001, and Oct. 1, 2013.
Dayton VA program specialist Marc Rohner advised veterans to call 1-800-MyVa411 (800-698-2411) to start the process. They can also visit any VA medical center or community-based outpatient clinic with a copy of their DD214 discharge paperwork and a government issued ID to enroll.
"Every person who raised their hand and took an oath and served is going to be eligible for Veterans Health Administration benefits," Rohner said. "There are different priority groups and rankings. Do you have a Purple Heart? Were you a POW (prisoner of war)? Are you service-connected? Do you have financial limitations? These are all some of the factors for eligibility."
According to the government, more than 4.2 million enrolled veterans have been screened for toxic exposures.