A bipartisan legislative effort is seeking to create new criminal penalties for scammers who prey on veterans, The Military Times reported.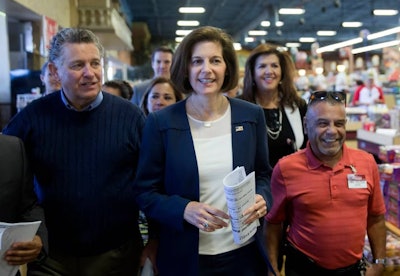 The bill, the Veterans Protection from Fraud Act, was introduced Jul. 26 by Sens. Catherine Cortez Masto (D-Nevada) and Ted Budd (R-N.C.). It would add up to 10 more years of prison time for those convicted of mail fraud and similar crimes against veterans, potentially doubling sentences in many cases.
"Nevada veterans have put their lives on the line for this country, and we must do everything we can to stop scams targeting them," Cortez Masto said in a statement. "My bipartisan bill strengthens penalties for fraud against veterans and makes it more difficult for criminals to target them."
2022 saw almost 93,000 federal fraud complaints connected to veterans benefits or veterans status, amounting to more than $164 million in total.
Ross Bryant, executive director of the Military and Veteran Services Center at the University of Nevada Las Vegas, said his office has seen increases in recent years of veterans receiving solicitations from those posing as charities to help other military members or families.
"They especially seem to be preying on older veterans, who maybe aren't as savvy with their passwords and personal information," Bryant said. "There are a lot of legitimate nonprofits out there, but there are a lot of scammers too."
The bill currently has no timeline for hearings or votes but could be rolled into end-of-year legislative packages focused on veterans issues.