The Department of Veterans Affairs (VA) has formed a team to help address veterans' health and benefits inequities due to racial, sex or gender discrimination, Military.com reported.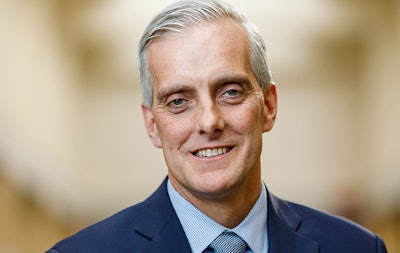 The team, Inclusion, Diversity, Equity and Access Council (I*DEA) – formed as part of President Joe Biden's executive order to address disparities in the federal government – will create a VA Equity Action Plan and aim to address disparities in recruitment, hiring, promotion, and retention of VA employees.
"This new agency equity team will help us deliver on that promise, making sure that we provide every veteran with the world-class care and benefits they deserve -- no matter their age, race, ethnicity, gender, religion, disability or sexual identity," VA Secretary Denis McDonough said in a statement. "The team's first order of business will be identifying any disparities in VA health care and benefits and eliminating them."
The department also established an equity assurance office to work with the team to address disparities in benefits decisions, such as disability compensation, housing, and education benefits.
The VA has faced legal trouble in the past regarding benefits, such as a lawsuit last November alleging discrimination against Black veterans for decades. 30.3% of claims filed by Black veterans were fully approved, comparted to 36% for Hispanic veterans and 37.1% for white veterans, according to The Associated Press.
The department has also pushed back with data of its own. Black veterans have lower grant rates for disability claims but apply for disability benefits at higher rates than white counterparts, according to VA officials.
"On average, Black veterans receive slightly higher disability ratings from VA than white veterans (65.7% vs. 62.2% for post-traumatic stress, 80% vs. 78% for all mental health conditions, and 68% vs. 58% for all conditions)," VA officials said. "This means that the average yearly benefits payment is slightly higher for Black veterans than their white counterparts ($37,591 vs $34,763 for post-traumatic stress, $36,563 vs. $33,321 for all mental health conditions, and $27,446 vs. $21,867 for all conditions)."