A Virginia Military Institute alumni group is questioning why VMI superintendent Retired Army Maj. Gen. Cedric T. Wins was given a significantly larger bonus than before, CNN reported.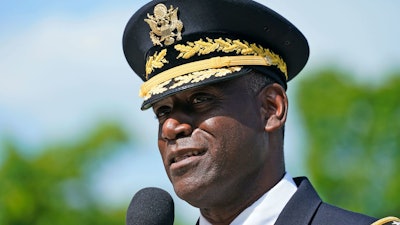 Political action committee Spirit of VMI questioned why the VMI Board of Visitors (BOV) had approved a $100,000 bonus for Wins in September.
"SOVP questions what performance metrics the BOV used to make such a generous award and sharp increase," the group said in a statement. The group voiced that there was "major concern" among alumni and friends about VMI's direction and a decrease in applications.
Wins – VMI's first Black superintendent – began leading the school after Gen. J.H. Binford Peay III resigned amid allegations of a racist culture at VMI.
Last year, Wins – who makes an annual salary of $625,000 – received a $25,000 bonus. For his performance during the 2021-2022 school year, the VMI board gave him a $100,000 bonus, said Bill Wyatt, VMI director of communications and marketing.
Wins has led VMI through the COVID-19 pandemic, guided the school through an investigation of diversity and inclusion practices, and launched a diversity, equity, and inclusion program, Wyatt said.